My handicraft
I will show my private work relating Mac.

---
Compact Apple Keybord

I've been looking for compact keybord like PC/AT compatible machines for a long time. But all I found was very expensive (e.g. Happy Hacking Keybord). So, I decided to make it by myself.....

This is based on Apple Keybord II made in Malaysia.
It is able to move the main control tip to center of basis upside down. And the tip was re-connected to all cables. The ten keys and contact points were cut off.


remodified basis

Track point unit and the control tip was picked out from SANWA SUPPLY "ELGO-TOUCH KEYBORD SKB-ERGMJ".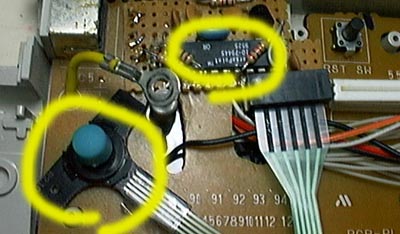 Re-constructed contol tip board and track point unit.

All parts were assembled. Click button was made by Color Classic's name plate.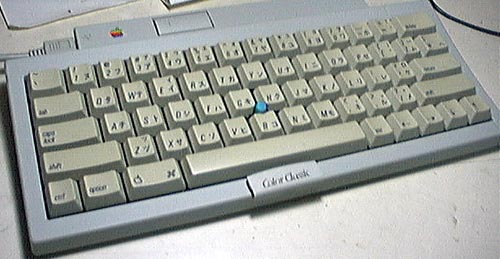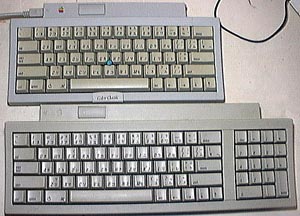 Lower is normal one.
I'm regretting the yellow tint, because of it is very old keybord :-)
---
Back to CCSCC Japanese Web Page